Employment
Are you stuck in an unfulfilling, dead-end job? Do you want to make a difference in the lives of struggling Wisconsinites?
Energy Services is looking to hire new team members to join our fast-growing organization, helping our most vulnerable neighbors in need during the harsh winter cold and the blistering heat of summer. Candidates should have a great work ethic, basic computer skills, and a strong desire to work together with others. We offer competitive wages, and benefits after 60 days.
To apply for a job at Energy Services Inc. please send inquiries and resume materials to employment@esiwi.com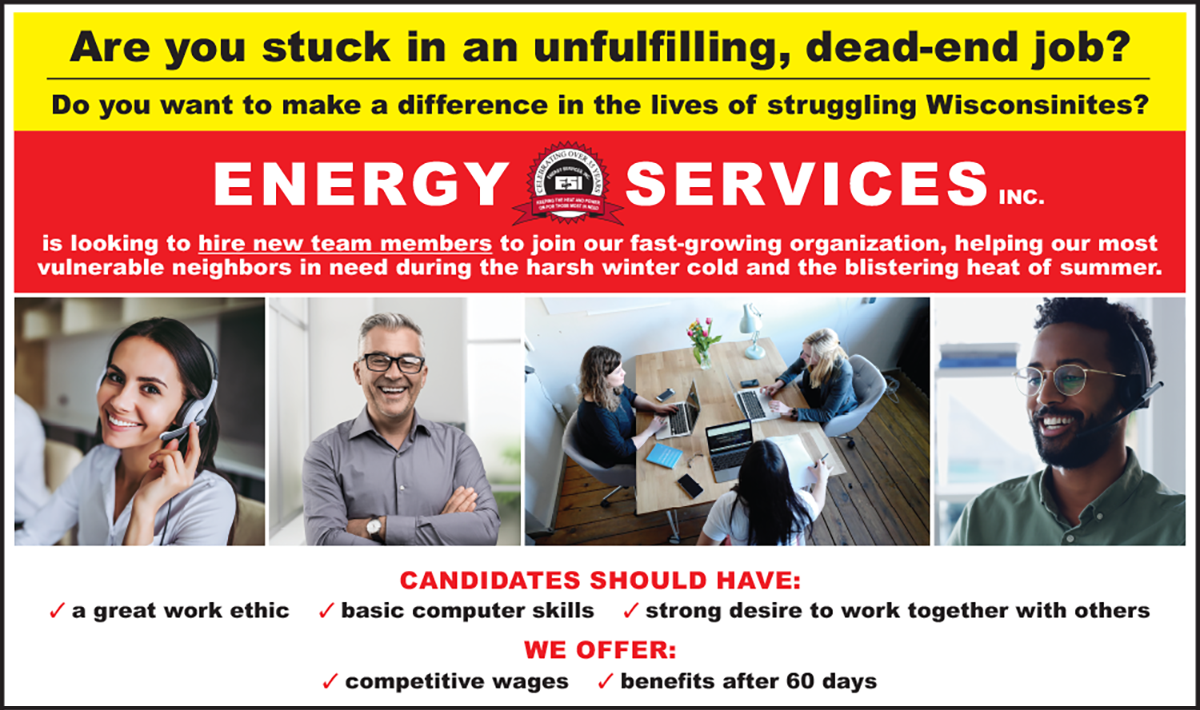 ESI EMPLOYEE TESTAMONIALS:
"The ESI team is an amazing team of people to work with. Each member of our team has an important part of helping Wisconsinites with heat, power, water and housing. Our dedicated leadership team is always there to step in to help. It is truly amazing to see how many Wisconsinites are assisted with the services provided by ESI. We pride ourselves in the customer service that we provide to those most in need."

"I absolutely love working with the entire team at Energy Services! It is always busy and we never run out of work to do for the communities we serve. I have never had a job where I have felt more fulfilled going home at the end of the day."

"At ESI, I joined a community of like minded people who just want to help. From the Executive Director down, you will often hear the question 'how can I help?' These shared values create a collaborative and trusting work environment, free from micro-management, and full of opportunities to grow, both professionally and personally."