With your help, we can answer a flood of calls for energy assistance.
"The most at-risk people in our state are the elderly and families with young children."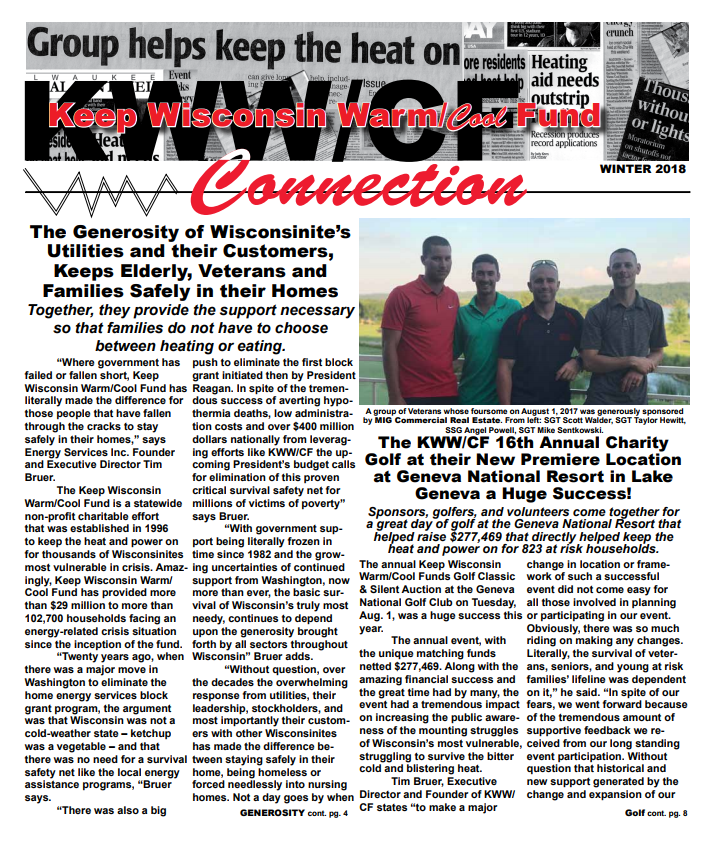 Other News:
There has been a flood of calls for energy assistance as funding questions hang in the balance, according to Timothy Bruer, executive director of Energy Services, Inc., a non-profit organization that administers the low income home energy assistance program in 15 counties, including Rock.
"This coming year we are receiving over 200 calls a day from the Beloit area in need of help. In times when the demand has increased, the outlook for funding from Washington looks bleak. We are still waiting on Congress to determine the fate of this program," Bruer said. "This is one of the most effective programs. It keeps kids out of crisis shelters and the elderly out of nursing homes."
With temperatures dropping, keeping residents warm is an ongoing challenge for an area nonprofit.
The Keep Wisconsin Warm Fund is dealing with budget cuts.
Tim Bruer, executive director of the Keep Wisconsin Warm Fund, said an estimated 13,000 Dane County households will request assistance to pay heating bills by the end of the winter season.
"Heat, which is a basic necessity, is becoming an unaffordable luxury," Bruer said.
He said even with an unseasonably warm winter, the need for assistance doesn't lessen.
The number of households in Racine County expected to seek monetary help to stay warm this heating season is expected to increase to 13,000 — up 30 percent from the previous year, officials said Thursday
"The need has never been greater," said Timothy Bruer, executive director of Energy Services Inc., 1654 Washington Ave. "Next to Milwaukee and Dane, Racine County is the third in demonstrating the most need (for energy assistance) in the state of Wisconsin."