December 26, 2019 @ 12:00am
Steamfitters Local 601 Vital to Keeping the Heat on for Vulnerable Wisconsin Heroes in Need
For decades, local Steamfitters, contractors and supply houses have come together to prevent life-threatening emergencies from occurring
For the past 23 years, the Keep Wisconsin Warm/Cool Fund has relied on the countless partnerships it's built throughout the state to reach thousands of at-risk households.
Whether it be community-based businesses donating funds to the cause or large-scale corporations raising awareness, the KWW/CF can always depend on the incredible relationships it's built.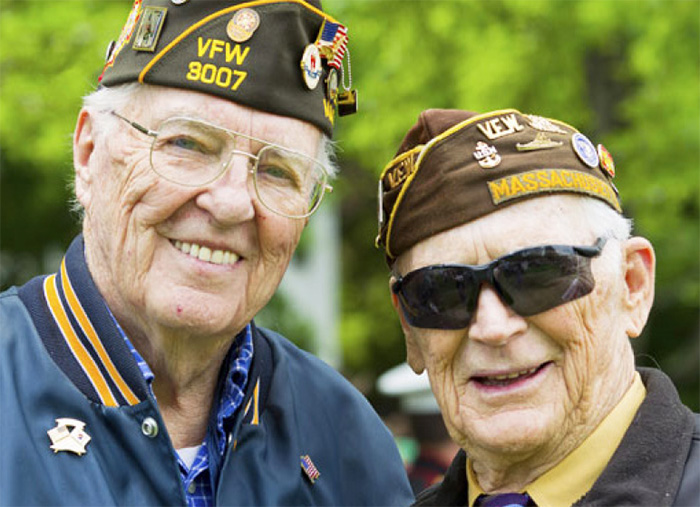 Among the KWW/CF's longest bonds has been with area trade organizations and steamfitters, who are responsible for helping identify at-risk individuals in need of assistance.
December 28, 2019 @ 12:00am
Collaborative Relationship Between Wisconsin County Veterans Service Officers and KWW/CF and Heat for Heroes Continues to Grow
County Veterans Service Officers and Heat for Heroes bridge for Veterans struggling to meet their basic survival needs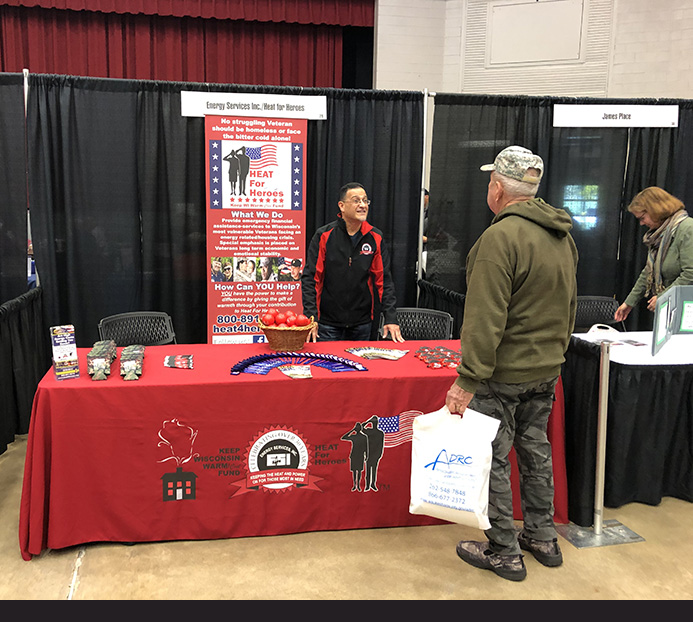 Booths such as the one pictured above staffed by Noel Ayala of Heat for Heroes, help get information on vital assistance out to those Veterans in need.
Faced with the possibility of living in homelessness, a military veteran and family in Douglas County recently became one of the thousands of America's heroes that Heat for Heroes has supported with life-changing assistance.
Having used up all savings and taking a leave of absence from work to care for their spouse, who was suffering from a rare illness, and children, the veteran was unable to afford utility and rent payments. But, with the intervention of Douglas County Veterans Service Officer Brian Erickson and Heat for Heroes, the family no longer had to worry, as a collaborative effort between multiple entities covered the expenses.
December 29, 2019 @ 12:00am
Dedicated Caring Crafters Making a Difference for Veterans in Need, One Blanket at a Time
Caring Crafters' support of Heat for Heroes keeps Wisconsin veterans warm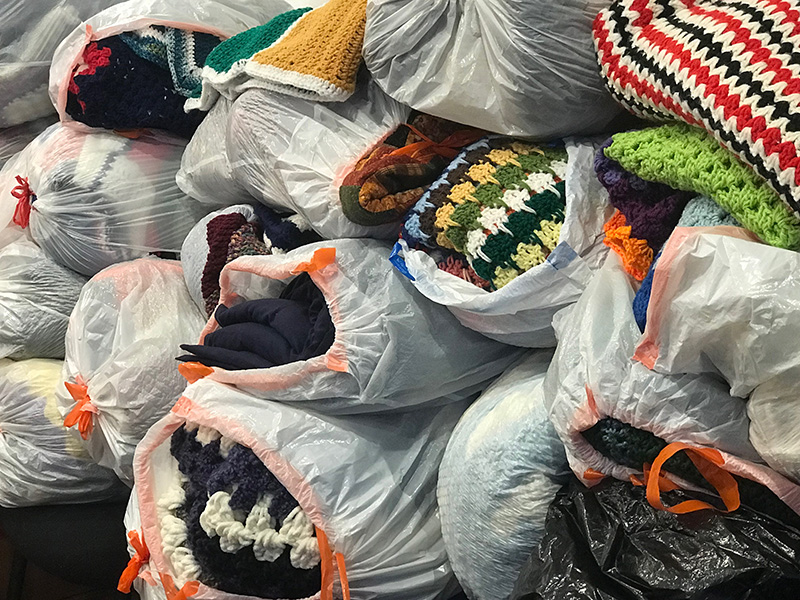 Hundreds of blankets were lovingly created and donated to give to households in need by the Caring Crafters this past year.
With yarn and a mission of giving back in a unique, handmade way, the Caring Crafters continue to show how small acts can make a huge difference in the surrounding community.
The group, comprised of more than 50 people, meets regularly in the Watertown area to handcraft items such as hats, scarves, mittens, blankets, and more for local charities.